Neric's Distance Learning Program is comprised of and provides design, implementation, coordination and support services to BOCES Distance Learning Projects throughout the NERIC support area in northeastern New York State.
Full Distance Learning classrooms are equipped with dual displays that allow each connected classroom to view the instructor, content, and all participating students. Ceiling or desk microphones are installed to insure sound coverage from the podium and student areas. Program audio is amplified and delivered to the room via an array of ceiling speakers.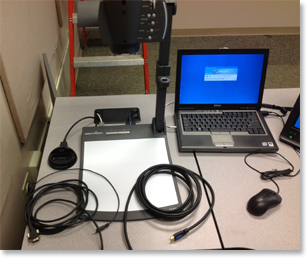 Podiums are equipped with digital document cameras, laptop and PC connections that allow instructors to display and share content from multiple sources.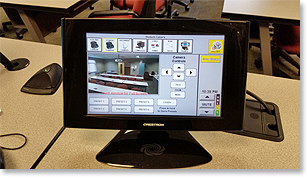 Fully integrated touch panels control all room functions and peripheral equipment including multiple cameras